Join other designers that have learned how to get inspired, generate original ideas, develop a signature fashion figure, and convey a mood with their designs in this fun, online course.
Already have a knowledge of patternmaking, but have no idea what it takes to be a fashion designer?
Do you feel stagnant as a designer and need help finding inspiration?
Maybe you want to design for yourself and make your creations comes to life.
Or perhaps you just want to learn how to get your ideas on paper so someone else can sew your designs for you.
This boot camp is perfect for you!
Rachel will walk you through the skills you need to succeed as a fashion designer, as you enter the world of apparel design. You'll get well-kept secret resources and invaluable handouts to help kick-start your designs! This Bootcamp will demystify the apparel design process. You'll learn the skills it takes to become a strong Fashion Designer and how to stay inspired when you become one.
Don't worry if you're not an artist, there are tricks you can use to make your designs shine!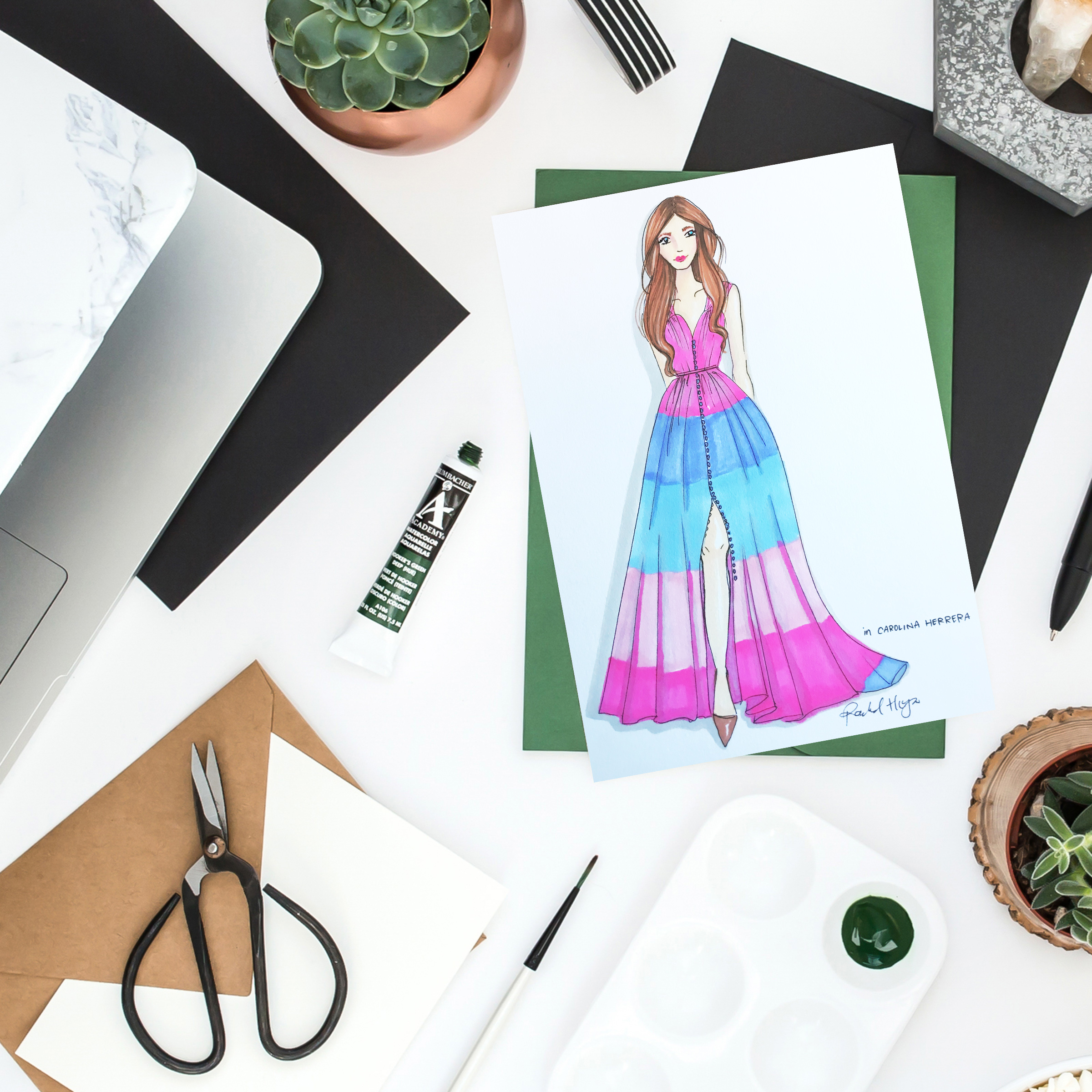 You'll learn:
The Fashion Design process
How to Find Inspiration and Think Outside the Box
Tools You Need to Stay Organized
How to Develop Your Own Signature Fashion Croquis Template
How to Start Designing
Learn Basic Construction Terms
& much more!
The Fashion Design Bootcamp is perfect for any aspiring designer. Rachel condenses 2 years worth of college courses into her self-paced workshop. So if you don't have time to go back to college but want to learn the skills of a successful designer, then this class is for you. And if you went to college and already learned how to draft, this class will help you find new ways to be inspired and become a stronger artist. Your only limit is your imagination. Take the plunge and invest in yourself! You'll be happy you did!
***Added bonus- Learn how to make a professional Portfolio of your designs! Every designer needs one when applying to Fashion Design Universities and for job interviews!***
**This course will NOT teach you how to draft patterns.**